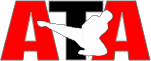 ATA EZ Signup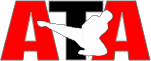 Release of Liability
ATA International Hold Harmless and Liability Release and Waiver Agreement
I understand that by registering myself and/or my child in this tournament that I am subjecting myself and/or my child to possible injury as I or my child am voluntarily engaging in a contact sport. Also, I understand that an inherent risk of exposure to COVID-19 exists in any public place where people are present. COVID-19 is an extremely contagious disease that can lead to severe illness and death. According to the Centers for Disease Control and Prevention, senior citizens and guests with underlying medical conditions are especially vulnerable. I agree that the ATA, tournament host, judges and instructors or anyone else will not be responsible for my safety or my child's safety. I agree that I, on behalf of myself and/or my child, assume all risks associated with this sanctioned event.
Pre-Tournament Health:
As you prepare to travel to an ATA Sanctioned Tournament, please keep in mind that if you have been exposed to someone with COVID-19, have been sick, or anyone at your home has been sick, or you have any of the following symptoms, we ask that you do not come into the tournament.
Fever
Cough
Sore Throat
Runny Nose or Stuffy Nose
Body Aches
Diarrhea and/or Vomiting (more frequently seen in children than adults)
Headache
Loss of Energy/Fatigue
Those visitors that exhibit any of the above symptoms will not be allowed access into this event.